Synopsis
Synopsis
Dana and Arthur, wife and husband in their forties, have been together for almost 10 years. They are a couple that society, family, and friends seem to love together, but despise separately. Because of their needs, their beliefs, their life options, their inner monsters.
The day comes for them to decide if letting go is the biggest proof of love.
Specifications
Romania  2019  116mn  1.85:1  5.1  Romanian  1st Feature Film
Written and Directed by
Marius Olteanu
Produced by
Parada Film (Claudiu Mitcu) and Marius Olteanu
Coproducers
Wearebasca (Robert Fita, Iochim Stroe)
Cast
Judith State   (Dana)
Cristian Popa   (Arthur)
Alexandru Potocean (Taxi driver)
Șerban Pavlu  (Alex)
Dorina Lazar (Mamaie)
Crew
Luchian Ciobanu (DOP)
Ioachim Stroe (Editor)
Ioan Filip, Dan Ștefan Rucăreanu (Sound Design)
Mihnea Bogos (Sound)
Alexandra Alma, Ungureanu Stroe (Production Design and Costumes)
Paul Cioran (Assistant Director)
Carla Fotea (Production Manager)
Biography
Marius Olteanu was born in Bucharest in 1979. He graduated from the Film Directing Department of the National University of Theater and Film "I.L. Caragiale", Romania.
He received an MA in Film Directing from the National Film and Television School, United Kingdom.
Marius Olteanu is also a published photographer.
Filmography
Short films: No Man's Land, fiction, 20 min, Black and white (2017) ; Tie, fiction, 29 min (2015) ; Why don't you dance?, fiction, 30 min (2008) ; Sunday Afternoon, fiction, 30 min (2007)
Festivals & Awards
Berlinale 2019 – Forum – Tagesspiele Readers' Jury Award
Sofia International Film Festival 2019 (Bulgaria) – Competition– Grand Prix for Best Feature Film
Istanbul International Film Festival 2019 (Turkey)
Crossing Europe Film Festival 2019 (Austria) – Competition
Taipei International Film Festival 2019 (Taiwan) – International New Talent Competition 
Transilvania International Film Festival 2019 (Romania) – Romanian Days – Romanian Days Award for Debut
Frameline 2019 (USA) – World Cinema Competition
Karlovy Vary Film Festival – Another View
Montenegro Film Festival Herceg Novi – Competition – Golden Mimosa for Best Screenplay
Namur International Film Festival (Belgium) – Compétition 1ère œuvre de fiction
Black Canvas Film Festival
CinEast Film Festival
New Fest Film Festival
Denver Film Festival – Official Selection
Thessaloniki Film Festival – Balkan Survey Section
FreeZone Film Festival – Best Film Balkan Horizons
MIX Sao Paulo – International Panorama
Goa International Film Festival – Best Debut Feature
Festival International du Cinema de Rabat – Official Selection
La Habana International Festival – Panorama Contemporaneo
Making Waves – New Romanian Cinema
2020
Pune Film Festival- Global Section 
Trieste – Official Competition
Zinegoak Bilbao- Competition
D'A Film Festival – In competition
ROFest Chicago
11. LGBT Film Festival Poland
TLV Fest
Seattle Romanian Festival
Press Quotes
"Romanian director Marius Olteanu's "Monsters." is a remarkable debut — wise, compassionate, surprising — about a couple staking out their own slowly imploding marriage like it's a partially dismantled apartment with no one home."
"Marius Olteanu's debut amounts to a powerful, minutely observed three-part study of a loving marriage threatened by socially taboo and mutually painful revelations."
"The actors are superb, right down to the way their bodies seem familiarly in sync with each other even if there is no physical attraction between their characters anymore."
"Monsters thoughtfully examines the soul-destroying agony of holding on and the paralysing fear of letting go, as taking that leap into a solo unknown could yield deliverance or despair."
"thoughtful and thought-provoking love story."
"A very impressive, strong film with wonderful actors" (Knut Elstermann)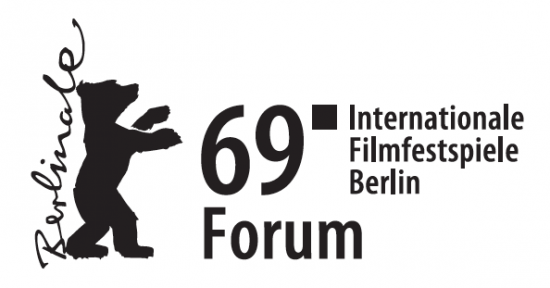 TAGESSPIELE READERS'JURY AWARD