Synopsis
Logline
A well-respected police officer dreams of having a child with his newly-wedded wife. His world is shaken when two boys accuse him of sexually harassing them. As his inquiry progresses, the shame and helplessness reveal unexpected sides in his character.
Synopsis
Rashi has been a police officer for 16 years, a guardian of others and the law, always in control. Despite his constant exposure to violence, he dearly hopes to have a child with his wife Avigail. Then Rashi's world is shaken. He is accused of sexual assault and suspended from the force due to his conduct during a standard police-check on some privileged boys. While defending his innocence at work, he finds himself clashing at home with his Lolita-like step-daughter who is as assertive and stubborn as he is, defying his authority. His wife becomes gradually distant.
Helpless and chained by his need to dominate, he becomes a danger to himself and his beloved ones.
Specifications
Israel/Germany  2019  112mn  2.40:1  5.1  Hebrew
Original title
Eynayim Sheli
written & directed by
Yaron Shani
Produced by
Saar Yogev & Naomi Levari (Black Sheep Film Productions), Michael Reuter (The Post Republic)
Financial supporters
With the support of Israel Film Fund, Misrad Hatarbut, Moetzet hakolnoa, Gesher Multicultural Film Fund, Mifal Hapais, ZDF/Das Kleine Fernesehspiel and Arte
MORE ON THE LOVE TRILOGY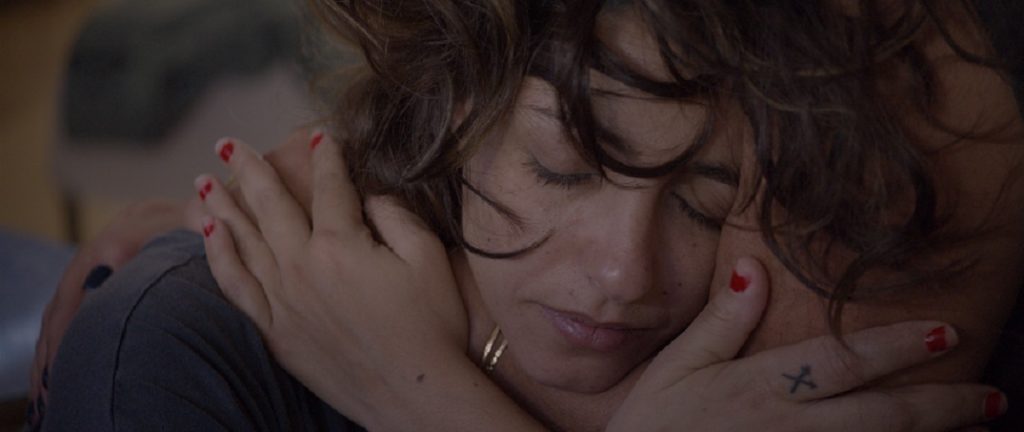 STRIPPED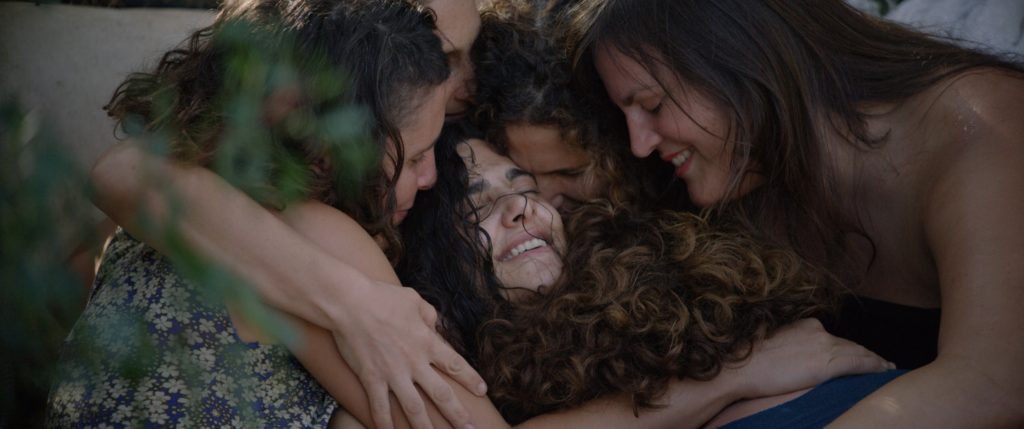 REBORN
"Human Love is as complex as life itself. It contains so many paradoxes and contradictions and holds the meaning of our existence. Each of the trilogy films concentrates on a different dimension. Each film is complete in itself and can be viewed alone to make a whole experience, but the combination of the three provides a wide-scope picture of the characters' intersecting lives from different angles and in different times. The films can be seen in any order, making a different meaning each way. The content was not written by a script-writer. It lived freely in front of the camera. The actors were not acting, they were being. They were actually living the lives of their characters and in a way – their most personal self. In that sense, the drama is not constrained to clichés and stereotypes. It is as real and genuine as life."
Cast
Rashi  ERAN NAIM
Avigail  STAV ALMAGOR
Yasmin STAV PATAY
Crew
Editor Yaron Shani
Cinematographers  Shai Skiff & Nizan Lotem
Sound Recordist Nir Alon
Sound Designer & Mix Aviv Aldema
Bio-Filmo
Born in 1973, Yaron Shani is a graduate of Tel Aviv University Film Department.
He co-directed AJAMI (2009- 1st feature length) together with Scandar Copti acclaimed internationally. Academy Award Nominee for Best Foreign Film, Caméra d'Or – Special Mention, 5 Israeli Academy awards, Golden Alexander at Thessaloniki IFF, Sutherland Trophy at London IFF and Best Feature Film at Jerusalem IFF.
LIFE SENTENCES (2013) co-directed with Nurit Kedar won the Award for Best Documentary at the Jerusalem IFF.
Press Quotes
"..a corrosive power"  VARIETY
« gripping and intense film » The Upcoming
« A remarkable drama » ; « Eran Naim has, with its massive appearance, an astonishing screen presence. » RBB (radio/Germany)
Festivals & Awards
Berlinale –  Panorama (2019)
Transatlantyk (Poland) – Competition
European Film Festival Palić (Serbia) – Official Competition Section – SPECIAL MENTION to the director Yaron Shani and the actor Eran Naim
Monterrey (Mexico) – Israelian Focus
Jerusalem Film Festival (Israel) – Competition –  Best Film,  Best Actor for Eran Naim & Audience Award
Israeli Film Academy – Best Director, Best actor for Eran Naim
Asia Pacific Screen Awards – In Competition
European Film Award – Nomination for Feature film section
Chicago (USA) – World Cinema- US PREMIERE
Jewish International Film Festival (Australia)
Denver Film Festival – Official Selection
UK Jewish Film Festival
Thessaloniki Film Festival
Israel Film Festival (Los Angeles)
Cinergia Film Festival
International Crime and Punishment Film Festival
Hainan Island Film Festival
Tblisi International Film Festival – Horizons
Miami Jewish Film Festival – Grand Jury Prize Competition
Goteborg Film Festival – Five Continents Section
East Bay Jewish Film Festival
House of Tolerance (Slovenia)
Vilnius Film Festival
Toronto Jewish Film Festival
Montreal Israeli Film Festival – Winner (Best Director, Best Film, Best Screenplay, Best Actor)
NYC Israeli Film Festival
Summer Film School (Czech Republic)
Nuevo Cinema Ebraico e Israeliano, Milan (Italy)
Odessa Film Festival (Ukraine)
Israel Film Festival, Moscow (Russia)
Israel Embassy in Bratislava (Slovakia)