Synopsis
Logline
A young musician is secretly in love with the beautiful woman living across the street. He is unaware of the horrifying mental crisis she is going through. She is oblivious to the heavy price he had to pay when he gave up his dreams. The encounter between them will entwine their fates forever.
Synopsis
Ziv is a talented sensitive 17-year old musician. He still lives with his parents and is about to enter the army where he will be forced into 'manhood' and stripped of his innocence and dreams. Across the street lives the beautiful 34-year old Alice, a successful author and emancipated woman. A random meeting between the two will catalyze attraction and understanding, then following a terrible incident, destruction and growth. Alice will be stripped of her confidence and strong social image, and left to struggle to find inner peace.
Specifications
Israel/Germany  2018  120mn  2.40:1  5.1  Hebrew
Written and Directed by
Yaron Shani
Produced by
Saar Yogev & Naomi Levari (Black Sheep Film Productions)
Co-produced by
Michael Reuter (The Post Republic)
with the support of Israel Film Fund, Misrad Hatarbut, Moetzet hakolnoa, Hitahdut, YES, ZDF/ Das Kleine Fernesehspiel and ARTE
More on The Love Trilogy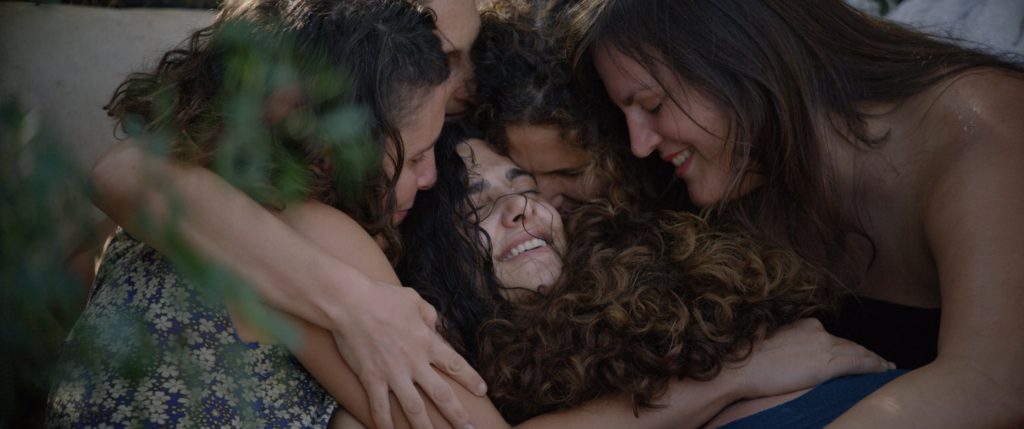 "Human Love is as complex as life itself. It contains so many paradoxes and contradictions and holds the meaning of our existence. Each of the trilogy films concentrates on a different dimension. Each film is complete in itself and can be viewed alone to make a whole experience, but the combination of the three provides a wide-scope picture of the characters' intersecting lives from different angles and in different times. The films can be seen in any order, making a different meaning each way. The content was not written by a script-writer. It lived freely in front of the camera. The actors were not acting, they were being. They were actually living the lives of their characters and in a way – their most personal self. In that sense, the drama is not constrained to clichés and stereotypes. It is as real and genuine as life."
Crew
Cinematography   Shai Skiff, Nizan Lotem
Editor   Yaron Shani
Sound Recording   Nir Alon
Sound design   Aviv Aldema
Cast
Alice   LALIV SIVAN
Ziv      BAR GOTTFRIED
Amos  ELAD SHNIDERMAN
Bio-Filmo
Born in 1973, Yaron Shani is a graduate of Tel Aviv University Film Department.
He co-directed AJAMI (2009- 1st feature length) together with Scandar Copti acclaimed internationally. Academy Award Nominee for Best Foreign Film, Caméra d'Or – Special Mention, 5 Israeli Academy awards, Golden Alexander at Thessaloniki IFF, Sutherland Trophy at London IFF and Best Feature Film at Jerusalem IFF.
LIFE SENTENCES (2013) co-directed with Nurit Kedar won the Award for Best Documentary at the Jerusalem IFF.
Festivals & Awards
Venice Orizzonti – Official Selection (2018)
Haifa IFFF (Israel) – Best Editor, Best Leading Actress
Kolkata IFF
FIC Monterrey (Mexico)
Hamburg FilmFest (Germany)
Busan IFF – Asian Premiere
UK Jewish Film Festival -Nominated for Dorman Best Film Award
Israel Film Festival ( Los Angeles)
Cinergia Film Festival (Poland)
Chennai Film Festival (India)
Vilnius Film Festival, (Lithuania)
Festival of Tolerance, Zagreb (Croatia)
Toronto Jewish Film Festival (Canada)
Odessa Film Festival (Ukraine)