2016
From 14th till 17th of January, we will be attending the Unifrance Rendez-Vous at the Grand Hotel.
for meeting requests, please get in touch with us !
We are delighted to have the first Market Premiere of Sébastien Betbeder's new feature, Marie and the Misfits, with an audacious casting and an original, alternative romantic comedy.
We will also present our latest acquisition, The Violin Player: a musical & mysterious feature film directed by Bauddhayan Mukherji.
see you soon !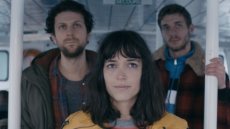 directed by Sébastien Betbeder France  2015  104mn  1.85:1  5.1  French
more